How to select the right Commercial Asset for investment?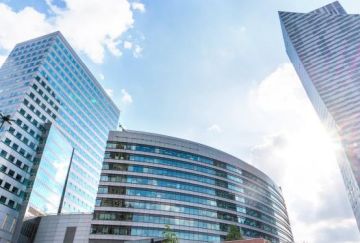 We all know that location is one of the most important aspect of real estate. As an investor one needs to invest in growing market with planned development of infrastructure. But it is also important to evaluate a commercial property on the following parameters for investment purpose:
Yield Rate: This is the one of the most important factors to be assessed. One needs to understand current yield rates of the subject, market for comparable properties and likely movement in future. Also, if we are computing Gross Yield [Gross Annual Income/ Price] or Net Yield [Annual Net Operating Income (NOI)/Price]. Annual NOI is Gross Annual Income minus all operating costs; operating cost includes property tax, sinking fund (for structural maintenance expenses), insurance, vacancy costs and others. Generally, difference between Gross Yield and Net Yield is 1%.
Market Conditions (Ongoing Rent, growth rate, overall vacancy levels): It is important to assess the current rent of the offered property in comparison to market rent levels. If the property is signed above the current market rental then in future it is likely that tenant may renegotiate with the owner & if it is below market rent levels then possibility of higher yield in next lease cycle. One needs to look last 5 years' rental growth patterns, absorption levels and vacancy levels of the micro-market; also the forecast for next 3-5 years for the same.
Quality of Tenant: (Category of Client; investment made by tenant): Quality of the current tenant is an important factor. If the property is leased to Fortune 500 companies then it enhances the value of the property and leverage capability. If the Client has invested on fit-out and other improvements on the property, then it is likely that the tenant will continue in the property for longer term.
Quality of Building: Grade of the building play important role in the property valuation. The property with good floor plate, sufficient car parks, good design and amenities has longer economic life. Also, the current status of the property is an important factor to assess. It can happen that the major maintenance expense is due in short time and this needs to be considered in the valuation of the property.
Lease terms [Lease Term, Lock-in Period and others]: One should read the lease very carefully while investing into a leased facility. The parameters to consider are lease term and lock-in period but there are other terms including status of the facility at the time of exit of the property and others.
Adherence to the Regulations: It is important that the property is legal and built as per the local laws. One needs to hire a good Due Diligence firm to understand the risk if any with the ownership of the property.
Therefore, it is advised to conduct a detailed due diligence on above listed parameters before investing in a commercial real estate assets.